West Virginia HR Services that Align with Your Business
Running a business or overseeing a team has enough responsibilities. You don't need the added complexities of human resources and compliance. Unfortunately, you can't ignore these HR functions. If you fail to put proper attention on employee benefits, company culture, local West Virginia laws and regulations, you put your company and position at risk.
AlignHR has your human resources needs covered.
AlignHR has been helping West Virginia businesses and management overcome the day-to-day obstacles associated with the HR functions.
We administer services to support entire HR departments, individuals, or non-HR professionals. AlignHR can serve as an HR department or take on the role of a trusted advisor or HR Business Partner. You choose the level of support; we supply excellent service.
Our job is to help West Virginia businesses meet strategic goals through compliance, employee and management training/coaching, and employment and labor law.
Learn More about our HR Outsourcing Services
West Virginia HR Outsourcing Company
We Know West Virginia. We Know Human Resources. We Want to Know Your Business.

AlignHR has a rich history of helping West Virginia businesses. AlignHR was founded in West Virginia, with the principle owners all hailing from the Mountain State. With over 100 years of combined experience, AlignHR has partnered with big and small organizations throughout the state.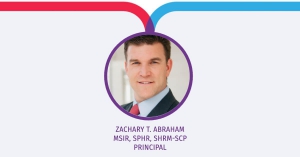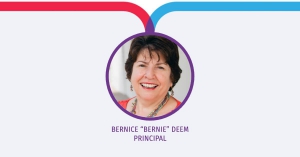 ---
Why Partnering with a West Virginia HR Company Matters?
We chose a name that reflects our attitude when we partner with clients. We align with your business, forging a relationship that allows us to truly understand your vision, goals, and struggles. Working with a local West Virginia company allows us to sit at the same table with your leadership and provide one-on-one experiences for the most impactful meetings. We provide hands-on training, implementation, and education. Having several regional locations in West Virginia allows us the flexibility to help you when you need it.
West Virginia Compliance, Regulations, and Laws
It's important to know what legislation is happening your backyard. When it comes to compliance, you can't accept guess work. Having a specialist is important for your business operations. AlignHR is your HR specialist. We handle clients from all over West Virginia and know (and practice) compliance in all fifty-five West Virginia counties.
We work with small businesses and organizations from major metros like Charleston, Morgantown, Wheeling, Huntington, and Parkersburg. We also meet with clients from smaller metros like Beckley, Clarksburg, Martinsburg, and Bridgeport. There is no business or city too small. AlignHR is ready to help West Virginia businesses grow and help our local economy.
Common HR Services for West Virginia Businesses

HR is Complex. Finding a Solution with AlignHR is Not.

It's important to offer flexible solutions to meet any need for any client. We provide solutions to take away the stress and struggle with your day-to-day HR operations.
AlignHR can customize solutions for any organization or company, including, but not limited to the following:
HR technology solutions
Outsourced HR or Fractional HR Solutions
Managed HR/Retainer Solutions
HR Audits and other HR projects (compensation, performance management, benefits, etc.)
Third-Party Risk Management Reporting Services, Background, Drug, DOT, and Physical screening solutions
Payroll solutions (Gusto and AlignHR Payroll – powered by Execupay).
Administrative Service Offerings (ASO) or Coordination
All projects and clients require different levels of help. We provide different ways to partner with AlignHR.
Most Popular HR Solutions Packages
We value our partnerships with our clients. We create win/win situations where our on-going clients get more value and more expertise for less than they would by hiring an internal human resource department. Our flexible HR packages help our local West Virginia businesses into efficient, compliant, and engaged organizations.
Retainer and HR Flex Solutions
We believe in flexibility because everyone has unique needs and circumstances. Our HR Flex Solution combines standing access to resources, fixed project work, self-help portal, and ongoing support to co-manage your HR needs.
Managed HR Services
Our Managed HR Services are what makes AlignHR stand out. We have the expertise and staff to fully manage your complete HR needs typically within 1% of your annual gross revenue. This is about taking you beyond compliance and growing your business intelligently and comprehensively in a proactive manner along with supporting your HR needs in a reactive state.
Coordinated and Support Services:
Benefits Analysis, Planning, & Coordination
Compensation, Payroll Planning, & Coordination
Performance Management & Coaching
Workforce Planning & Organization Development
Training & Development Coordination
Strategic HR Planning & Execution Coordination
HR Regulatory Compliance Management & Coordination
HR Solutions that Work for West Virginia Businesses
At AlignHR, we do more than make you compliant, we deliver peace of mind. Our clients know their businesses are protected and their greatest assets are being managed properly. Human Resources is our specialty.
Reach out today if you want to talk to one of our team leaders.
West Virginia Clients and Partners
Who do we work with and what are they saying?
We have been working with local West Virginia business owners, HR professionals, and teams before our company was even founded. We've cultivated long-lasting relationships and have seen our companies grow from having one employee to managing hundreds. We love having a positive impact on West Virginia businesses and employees.
Michele Forsythe, Executive Director–
Holy Family Child Care & Development Center
This letter is being submitted in support of AlignHR, LLC and their role as a Human Resource business partner for our center. Holy Family Child Care & Development Center, Inc. is a full-service early care and education facility that provides high-quality, developmentally appropriate environments for children ages 6 weeks through the time they begin kindergarten. We have been in business for nearly 34 years. Holy Family has been in contractual relationship with AlignHR since February 2016. We have found Zachary Abraham and Janelle Friedline to be very knowledgeable of the ever-changing compliance requirements in the human resource field. They have provided much needed advice in a timely fashion, whether it is through a face-to-face meeting, email or phone conversations. This speaks to their flexibility and commitment to helping a small business succeed. Zach and Janelle have strived to continue to provide our center with excellent support, all the while staying within our limited budget. They both have demonstrated the highest level of professionalism, but yet understanding the unique needs of our center and expressing a genuine desire to see our important mission of service to continue. In closing, I highly recommend AlignHR for support of your Human Resource needs. You will not be disappointed.
Dr. James Leonette–
Enliven Chiropractic
I have hired Sharon for my small business on several occasions with WesMar and now AlignHR. She has been an excellent source of information on human resources laws and regulations; AlignHR has been a critical resource for Enliven Chiropractic when dealing with several complicated HR issues. I have been thoroughly impressed on the breadth of knowledge that Sharon, Bernie and Zach have exhibited during our conversations and meetings. I would not hesitate to recommend AlignHR to colleagues and friends looking to improve their HR department.
Craig Walker, President & CEO–
FCX Systems
Sharon, from our first meeting with you, it was abundantly clear that our very best solution was to engage you and your firm to assist FCX with all of our human resources needs. With your guidance, we completed a thorough HR audit - the results of which were most helpful in guiding us in the right direction, reissued a much more comprehensive and appropriate employee handbook, and completed our AAP. AlignHR provided us with superior human resources support at a fraction of the cost of a full-time employee with benefits. We are a better company because of our relationship with you and AlignHR.
Jann D. Hoke, Director–
West Virginia Equal Employment Opportunity Office
AlignHR was so flexible in meeting our exact needs for our training conference. Bernie Deem and Zach Abraham came to our office and discussed the nature of the work which our EEO counselors and investigators do in each of our state agencies. They asked excellent questions, suggested imaginative solutions and provided us with a custom-designed training on the funnel method of interviewing which our attendees found both helpful and entertaining. Our office oversees training for over 250 EEO personnel in state governement. Every agency has a different fucntion, and so our conference hosts very diverse trainees from all different backgrounds. AlignHR met our needs beautifully.
Charles Thompson, Director of Human Resouces–
City of Charleston, WV
In September 2016, we engaged Align HR ("Align") for assistance with selecting a performance management system. Our interest in a performance management system was the result from one of the recommendations from a recent classification and compensation study ("study") that was performed on our non-uniform service positons. Due to our aggressive timeline and our priority on implementing other aspects and recommendations from the study, we needed some help with respect to the performance management system. We reached out to Align and explained our circumstances, and they were willing and able to assist us, and were sensitive to our timeline. We provided Align with our desired specifications, and they in turn researched and provided us with an initial list of six (6) performance management systems to review. Align arranged for us to see demonstrations of the six systems and ultimately provided us with a detailed comparison of the six systems. We ended up selecting the system Align recommended. We could not be any happier with the services provided by Align, as they exceeded our expectations on this project.
Melissa Basden, Director of Human Resources–
Pace Enterprises
As a non-profit organization providing on-the-job training services for people with significant disabilities, successful outcomes rely on the abilities of our on-the-job supervisors working with our program participants. PACE engaged AlignHR to develop and deliver supervisor training, with the expectation that our limited training dollars would be effectively spent. Sharon Boyce-Werdebaugh and Bernie Deem of AlignHR brought us customized training that addressed the specific challenges of managing and improving job performance in our unique environment. I found their initiative to review each training session and further customize the next in the series from current issues to be particularly effective. PACE would recommend AlignHR training services to other non-profits looking to take their services to the next level.
William R. Shipley, CAO–
McKinley Carter WS/OMNI Strategic Technologies
I am writing to offer my appreciation to you and your team of professionals at AlignHR, LLC for the outstanding service you have provided to our firm and our brother/sister company, Omni Strategic Technology over the last several years. You and your team have added value to our Human Resources ("HR") initiatives by allowing us to focus on our core competencies while you and your team focus on the many aspects of HR management that require the comprehensive understanding your team possesses. We are thankful for your value-added service provided to us, including these significant tasks: • Regulatory and statutory changes where we are required to be compliant • Thought leadership for employee relations and disciplinary discussions • Employee review process design and analysis of employee population findings • Offers of employment communications • Consultation regarding employee staffing models and job descriptions • Employee Manual design and review • New employee orientation program design and presentation of various topics • Benefit design, compliance assessment and renewal negotiations with insurance brokers and carriers as we have requested • Employee separation process design and implementation • Analysis of employee classifications – exempt and non-exempt • Employee benefit recordkeeping and payroll/HRIS service provider assessment and selection • Conducting manager/supervisor training on Legal Hiring Zach, in addition to these specific HR skills, we are also appreciative of your general business knowledge and sensitivity to the many detailed differences that exist among the various states wherein we do business.
ZVI Huber, General Manager–
Stellar Satellite Communications
I have worked with Sharon for several years now. During this time, I had the opportunity to see Sharon in action across all human resources disciplines. I have found Sharon to be an outstanding communicator, a person who does what she says she will and always follows up. Her approach to human resources is as professional as I have ever seen. She was firm in her style yet sensitive to employees at all times, highly accessible and always a resource to management and employees alike. I would recommend Sharon to any company, large or small who has need for a professional human resources manager.
Heather Williams–
XCEL Service & Repair
Thanks so much. Regarding the questions I went through last night with the 1st interview, the last question you sent seemed odd to ask about 'what did you find unfair at your previous employer?' actually turned out to give a good picture into the guys previous employment and why he was let go. So thanks for the help with questions. I really appreciate all your help and answering my questions, it has been a long process. I want to do things right and know it will pay off in the end, so I'm glad we have AlignHR in our corner.
Darren Abraham–
Abraham Linc
Sharon has done a great job of incorporating human resource solutions that are desiged around our culture,values, and vision. I have found her to be professional, knowledgeable, and delivers quality service.
William A. "Bill" Loving, Jr., CLBB, President/CEO–
Pendleton Community Bank
AlignHR (formerly DeemHR) has been a great resource for our organization for the past several years. Any time there is a question regarding HR policy, laws, or upcoming changes, we can count on the employees at AlignHR to quickly provide us with the information we need. They have also helped us connect with other HR professionals in our industry and have established relationships in which sharing best practices and experiences is easy and fun. It's nice having someone you can count on for assistance when things get "muddy".
Kevin Trembush, DC/CEO–
Advantage Health & Wellness
I was unsure about the services that would be offered when I first spoke to Sharon about hiring AlignHR to assist in updating our Human Resources systems at Advantage Health & Wellness, PLLC. It was always easier for me to delegate HR and assume it was handled appropriately by my management team. When I had some turnover in the management department of my office, I was forced to focus on this area of my business and was overwhelmed. It did not take much time for me to realize that AlignHR's team of professionals knew how to help my company. We have greatly improved our compliance and procedures for properly managing our company's most valuable asset... its people. In addition, we are seeing much greater productivity as a team secondary to Align HR helping to better define our company and its product so that our staff can act as a team rather than individuals. As a former athlete, I love that and appreciate what it means for everyone involved... especially to produce the best results for our patients! I recommend AlignHR and their wonderful team of professionals to any business in any industry.
Kris Molnar, Executive Director–
Rural Emergency Trauma Institute
The Rural Emergency Trauma Institute (RETI) has been working with AlignHR since 2015. RETI needed professional leadership in the human resources field to evaluate compliance and a well thought out HR program. Over the last couple of years, we have refined our employee handbook, improved the quality of our job descriptions, and are now completing an employee performance system that will move us forward. All this through the collaboration with AlignHR's leadership group. I have personally known two of AlignHR's founding members professionally for many years. They both come to their business with many years of professional development and valuable reputations.
Michelle Hopkins, Administrator of Operations–
Reliable Healthcare Solutions
I am writing to you today to express our appreciation for your support and services. After we met with you to conduct our Human Resources Audit we knew right away we wanted you to be our next business partner. Your audit was not only extremely thorough but the results were easy to understand and made our ability to prioritize that much easier. After bringing you on as our business partner and human resources department, we have gained a better understanding of human resources practices and know we can count on you any time of day or night to answer our questions. You are reliable and compassionate, which truly do align with our culture and philosophy of care.
Julie Meredith, Executive Director–
The Vineyard Church
Zach Abraham has been an excellent partner over the past year in developing procedures and processes for our Human Resources needs. As we navigate the ever-changing world of legislation regarding insurance, employee standards and best practices, AlignHR has offered tools and resources to aid in the process. We gladly recommend the services of Zach Abraham and AlignHR to organizations looking for a professional, yet personal partner, in the arena of Human Resources.
George Pollock–
Controller City Construction Company, INC
It's comforting knowing that you and your company are available for our "off the wall" HR questions. These may be easy questions for you, but with each passing year, more and more HR compliance issues arise. And with no Human Resource professional aboard, it becomes challenging on our part. Thanks again Sharon for the information. It's always a pleasure dealing with you.
Joselinne Spertina, HR Manager–
J&B Entities
Zach and Janelle were a perfect fit for our company culture, quickly becoming part of our team. They helped guide us through many facets of our business, including Human Resources, Training & Development, and Systems Implementation. With their knowledge and guidance, we've been able to take our Human Resource department to the next level. Thanks, AlignHR!
Community Partners
We take pride in our client relationships, but we also love giving back and participating in our local communities. AlignHR is proud members of local Chamber of Commerce's, networking organizations, non-profit Board of Directors, and social organizations.
Conference of State Bank Supervisors
West Virginia Bankers Association
Wheeling Area Chamber of Commerce
WV Orthopedic Association
Arnett Foster Toothman PLLC
Glessner & Associates Companies
Dieffenbauch & Hritz
Direct Online Marketing
Em-Media
JH Consulting
United Security Agency
Zeno, Pockl, Lilly, and Copeland, A.C.
Flight 001
Gumby's
J&B Entities, LLC
Tamarack
The Scarlet Sage Company
Vendomatic Inc.
Allegheny Science and Technology
HGO Technology Inc.
ORBCOMM
Technology Services Group
Visvero
McKinley Carter Wealth Services Inc.
Belmont Savings Bank
Fort Henry Capital
Hamilton Capital Management
Main Street Bank
MKD Wealth Coaches
A.F. Wendling
Abraham Linc
Liberty Distributors, Inc.
Muxie Distributors
Royal Glass
King's Daughters Childcare Center
Marion County Board of Education
Marshall University
Marshall University Research Corporation
National Business Institute
WV Society of Association Executives
J5 Energy
Lightning Energy Services, LLC
Ridge Runner
Praetorian Energy Solutions
City of Bridgeport
City of Charles Town, WV
City of Charleston, WV
Office of the Governor - West Virginia
WV Board of Medicine
WV Board of Veterinary Medicine
WV EEO Office
Advantage Health & Wellness
Country Roads Physical Therapy
Enliven Chiropractic
Glen Dale Medicine & Pediatrics
Meadowview Manor
Panhandle Support Services
Reliable Healthcare Solutions
The Health Plan
United Hospital Center - WVU Healthcare System
Wheeling ENT
C&H Taxi
Century Hospitality
CP Hospitality : Bridgeport Conference Center and the Microtel
Edgewood Country Club
Grand Vue Park
Mia Margherita
The Vagabond Kitchen
Family Services - Upper Ohio Valley
Kings Daughters Child Care Center
REM
Rural Emergency Trauma Institute
The Vineyard Church - Wheeling
Wheeling Heritage
Wheeling National Heritage Corp.
WV Red Cross
Youth Services Systems
Addivant
CFOAM
Corhart/Saint-Gobain
FCX Systems
GDI (Greenpak Development Inc.)
PREBENA
Rubberlite
Service Pump and Supply
W.A. Wilson Glass Plus
Warwood Tool Co.
West Virginia Industries
Our state is unique and offer a variety of specialized industries that are region specific. West Virginia is a leading state in energy. Coal and mining related companies have relied on our expertise on local and regional compliance. We've also helped other West Virginia leading industries – chemicals, metals, lumber, and glass. Much like any other state, we offer help with food services, construction, health care, manufacturing, retail, and many more.
Working with AlignHR
How to get started and partner with AlignHR
AlignHR was founded on the desire to take Human Resources to a new level. We believe that Managed HR Services enables us to provide our clients with more than traditional HR practices can offer.
Are you compliant?
Achieving and maintaining compliance takes professional insight and hard work. At AlignHR, we have expertise in all aspects of human resources and ensure that our clients go beyond compliance. The first step toward compliance is knowing where you stand. AlignHR can teach you.
What causes your stress?
Business is tough enough without having to worry about handling human resources on your own. Our company can align with you in whatever ways make sense. Regardless of the level of engagement, you are in good hands with AlignHR, and can get back to focusing on your business.
Maintaining the HR function
Every company is unique and has specific needs. However, every successful HR program is founded on planning. We conduct an HR audit to determine where our clients stand in relation to compliance standards, and it turn develop an HR strategy to guide them through the many challenges of managing human resources.
Experience what AlignHR can do for you.